THE ONLY STAINLESS STEEL SHEET DEALERS IN BHUBANESWAR
Achieve and maintain best-in-class products and services, consistent with the growth of the company and the evolution of the industry. With changing times and requirements, The Only Stainless Steel Sheet Dealers in Bhubaneswar preferred construction solutions that protect your dream space.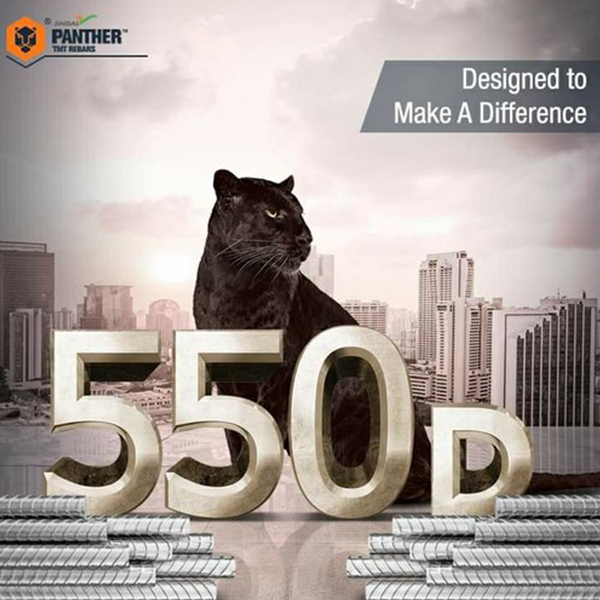 Jindal Panther 550D
Jindal Panther is a large manufacturing company with a strong footprint in economic sectors such as steel, mining, power, and cement. JSP has revolutionized the steel industry by pursuing quality, innovation, and unparalleled quality to become a pioneer in the industry. JSP remains committed to its value proposition and successful journey and strives to improve the lives of those we touch. We provide a wide range of high-performance Steel from all major steel brands. To know more you can visit Jindal steel dealers.
Upto 5% saving on steel consumption in the construction -

Higher Strength

Advanced steelmaking and refining processes deliver Supper -

Supper controlled chemistry

Low Sulphur and phosphorus content produce

Excellent Bendability

inJindal Panther TMT bars
The HYQST/QST process and Low level of carbon ensure safer, faster & Superior

Superior Weldability

without preheating.
JSW steel 550D
JSW Steel 550D is an Indian multinational steel producer based in Mumbai and the flagship company of the JSW Group. You can know more by visiting JSW steel dealers. JSW Steel 550D is typically used in all types of construction projects and preferred choice of many due to its high value of percentage elongation.
Highest level of purity
Best Bonding with Cement
Anti-Corrosive & Green Steel.
Easy Bendability & Easy Weldability.
Earthquack Resistant & Hgher Fatigue Resistant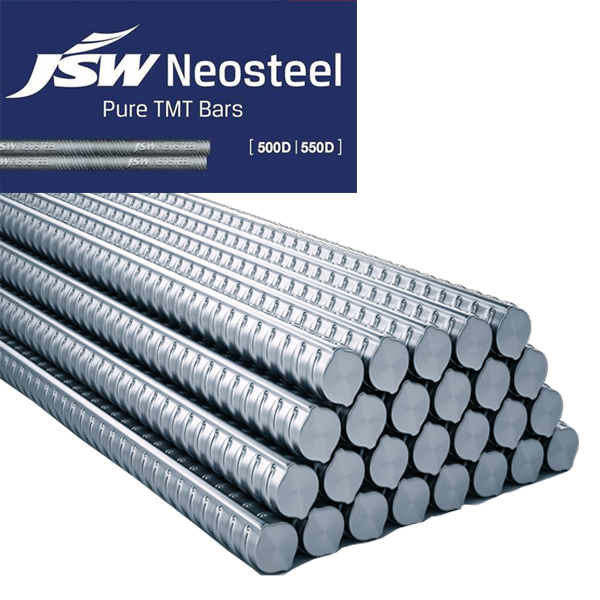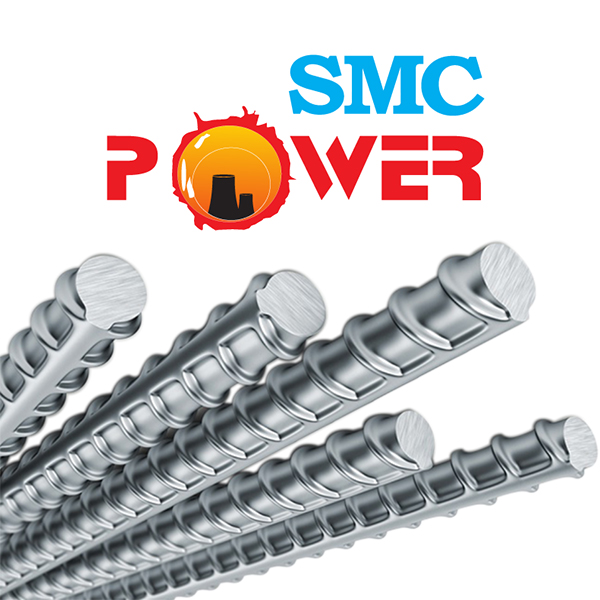 SMC 550D
A TMT bar or thermally engineered material is a rigid arm that has a hard outer core and a soft inner core. TMT Bars are used for building buildings, transmission towers, industrial hangars, structures, roads, dams, etc. we are the best steel suppliers in India.
Made from virgin iron ore and procured from best mines in the country.
Using automatic machines for embossing and knurling to facilitate excellent bonding with concrete.
Using sponge iron & billets for 100% TMT Bar.
Has huge advantage like Duct-ability, Weldqbility, Bendability & Corrosion resistance
Excellent Bonding with concrete & Cohesion in seismic zone.
SEL 500D
SEL TMT steel bars are trusted as the best in the industry and its core features make it a popular name among all. Our motto is to provide the best steel for your project. Here we are the top steel dealers in India.
Earthquake Resistant.
Fire & Corrosion Resistant.
Quality bonding with RCC.
Better ductility and flexibility .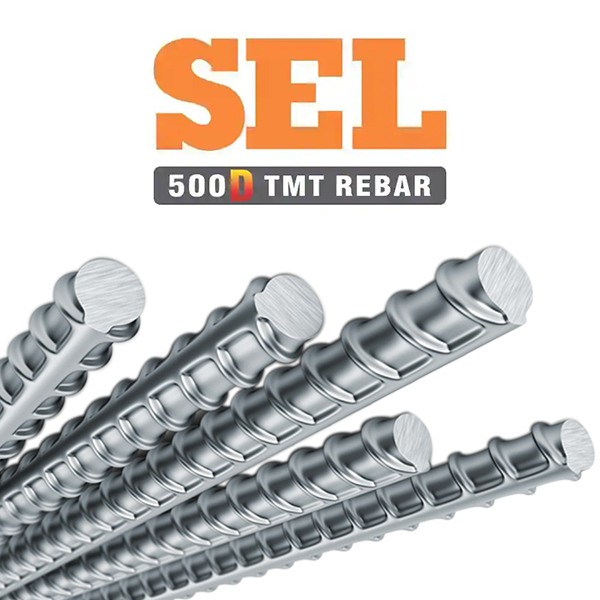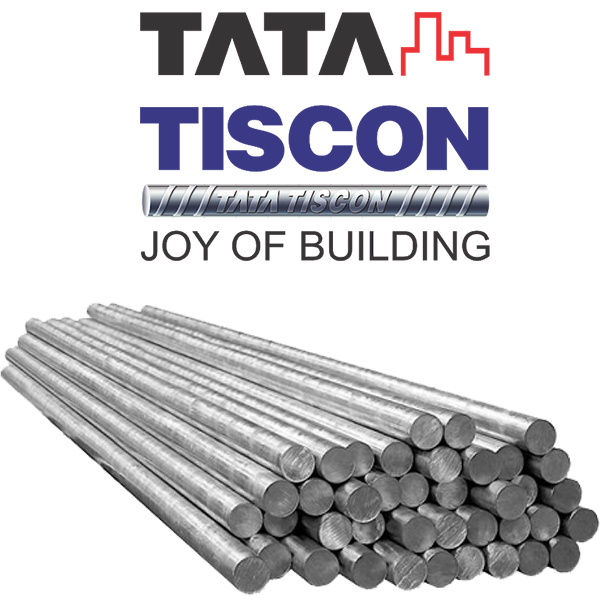 Tata Tiscon 550D
The TATA STEEL trust value and industry-leading innovative automated manufacturing process make Tata Tisocn SD Rebars the new trend in earthquake-resistant construction. And it has a lot of features to talk about.
Elongation, Stress Absorption, Superior Ductility & Uniform Ridges.
Upto 15% saving on steel consumption in the construction - Spend less to build stronger
Superior quality, Unprecedented technology.
Use at every architectural landmark like Highrises, Tall Buildings, Individual or commercial homes & Beams and foundation.